Commercial Movers Erie, Pennsylvania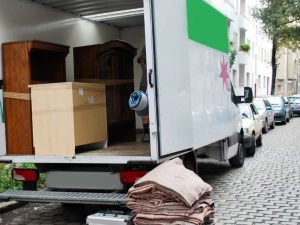 Moving your commercial company or workplace can come along with a great deal of responsibilities and tasks that can dominate your busy schedule. Instead of trying to relocate on your own or with very little support, count on the trusted commercial company and workplace moving services of our Erie movers.
For several years, our movers have helped organizations in Erie County with a wide-range of regional and long-distance moving solutions. Our people are fully accredited and properly insured, and our moving team is experienced and intensely trained when it comes to massive moving jobs.
We can aid with your relocation from beginning to end or take action when you require a hand the most– like gathering and delivering large or weighty belongings. Contact us right now to set up a thorough assessment of your relocation with a totally free and accurate estimate.
Commercial & Corporation Solutions
When it comes to company relocations, we offer our same property solutions, plus added specialized moving options for distinct situations. With commercial and business moving jobs, we take additional time to plan each action of the relocation with you to guarantee proficiency and client fulfillment.
Our options consist of:
Loading and unloading (our vehicles or a rental).
Packing and unpacking.
Delivery (with our truck).
We use modern-day equipment to securely move conference tables, filing cabinets, cubicles, desks, chairs, hardware, ink-jet printers, fax machines, photocopiers and other workplace staples.
Thanks to our fleet of moving vehicles and a number of employees, we can accomplish large business and workplace relocations in a day's duration.
No workplace or company relocation is too big or small for organization. From small offices to large corporations, we do it all. See our home page to learn more.
We offer full-service moving support to the following industrial operations and others:.
Corporate offices.
Office complexes.
Health care and physician practices.
Industrial plants.
Dining establishments and bars.
Retailers and malls.
Churches.
Academic institutions.
Law offices.
Recreation centers.
Why choose our workplace moving specialists?
Still not convinced Erie Moving Company is the best company to aid with your workplace relocation. Take into consideration the following perks:.
Budget friendly costs: We'll keep money in your pocket with reasonable costs and remarkable service. That's a win-win for your company.
Fantastic communicating: We'll plan your relocation, formulate logistics, and always keep you informed throughout the moving process.
No surprise costs: Scary stories abound about moving business nailing fantastic people with hundreds of dollars with additional costs after the task is completed. That does not occur with us.
We are mindful: We assure not to damage anything or leave your workplace appearing like the aftermath of a Denver Broncos tailgate party.
We are efficient: No messing around on the clock here. We're respectful of your time. That's particularly important when you're operating a business.
Prepared to get going on your relocation? Contact us right now for a totally free assessment and estimate and top-rated services in Erie and these Dock Junction, Glenwood, Erie Heights, Chestnut Hill, Highland Park, Lawrence Park, Wesleyville, Belle Valley, Charter Oaks, Weber Hills.
Additional moving options
See each of our services and contact our Erie area movers to learn more!